Monastery of Cantauque
The monastery of Cantauque is located on an agricultural and forest estate in the Hautes Corbières, some thirty kilometres from Carcassonne (Aude).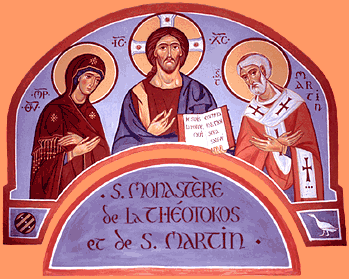 Ecclesiastically, the Monastery is affiliated with the Romanian Metropolitan Region for Western and Southern Europe.
The monastery was founded in 2002 by a group of monks who had previously lived near Jerusalem for over twenty years.
The monastery is French-speaking. The melodies of its celebrations are adaptations of Greek religious chant (psaltic) to French.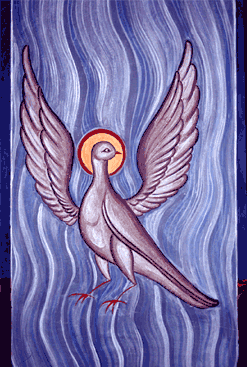 The monk is a man who, answering the call of Jesus Christ, has foregone a life of laity in the world (foregoing the founding of a family and pursuing a professional career). He devotes himself above all to prayer, to the struggle against the passions, to meditation, to fasting and to remembering God.
He divides his time mainly among the celebration of the church services, the study of the Word of God (Bible) and the Fathers of the Church. He also devotes himself to various tasks such as welcoming pilgrims and retreatants, the vegetable garden, the farm, the maintenance of the buildings, administration, iconography and wood carving.

The commitment to monastic life is made progressively after a period of novitiate: Rasophorat, Petit Habit, Grand Habit. From the Petit Habit, the monk foregoes all possession. He also foregoes any disposition of his own person, his own will and obeys the monastery's superior called abbot or higumen. The monastic life requires, in addition to the orthodox faith, qualities of which the first are humility, generosity and fidelity for love of Christ.